I think I've mentioned before that I love hiking. But, really, I do. There is nothing I like better than wandering a trail with my dogs. I love hiking with other people but every once in a while I like to wander the trails by myself. It's my quiet time. Today I took the pups to the Doudy Draw trail. We've been there before but it's one of my favorite because of the view of the Flatirons when you get to the top. The dogs also had their first experience with horses. There were two woman riding and they told me their horses were "bomb proof" and not to worry about the dogs. They were right. Dunkin actually ran straight into the back legs of one of them and didn't get kicked in the face. Always a relief. Here's some pictures from the day.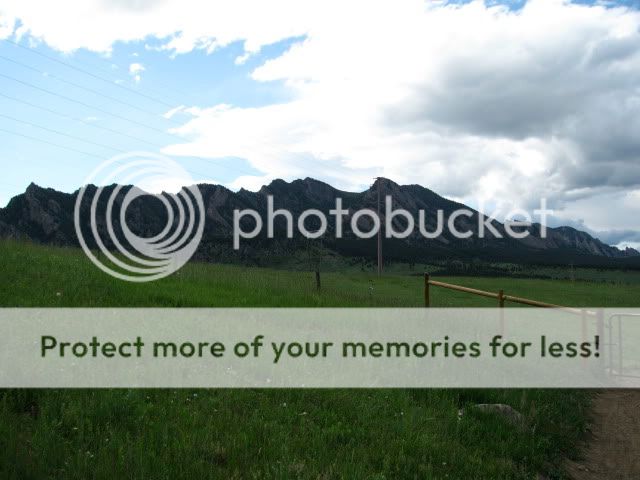 Flatirons at the bottom of the trail.
Love this dog.
After the first storm and before the second storm of the day.
He pulls of the polka dots pretty well, don't you think?
The view from up top.