I hope you're not sick of snow pictures because I have a whoooole bunch for you. We had a blast in it ... I think C went out to shovel the driveway about 5 times. :) Hey, I shoveled it twice if you're thinking how lazy I am ... I'm just more interested in wrestling with the dogs than clearing a path.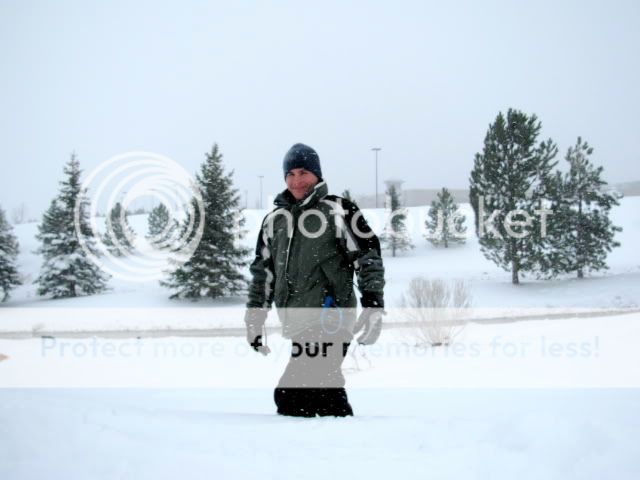 Dunkin and I. It wasn't too deep here ... but it kept snowing.
Poor Henry! Being the short one he had a hard time. Yes, he's wearing a jacket but only because otherwise he shivers uncontrollably.
This is how much snow we had on our windows last night!
I'd say this is about the average in most places and proves two things: 1. I am short and 2. we got a lot of snow!
Henry found a better spot to stand.